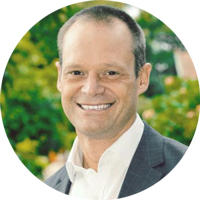 Did you know?

Greg Hansen
Business Development & Strategy
"You don't have to stop working to earn the Age Pension.  In fact, the Government offers Seniors on the Age Pension an incentive to continue working.  This is called the work bonus. 
The work bonus works like a credit account.  Every fortnight $250 is added to a pensioner's work bonus credit account.  This means that you can earn $250 income every fortnight (up to $6500 per year) as an employee without it counting towards your assessible income. 
As soon as you apply for the Age Pension the work bonus is automatically added to your account.
The work bonus is calculated per person.  As an example Margo is on a pension but she is still working and earns $1300/fortnight as an employee.  Because she receives $250 work bonus every fortnight she gets a $250 credit – so, Centrelink only count $1050 as assessable income for Age Pension purposes."
Did you know?
Due to stricter regulations applied in 2017, there were more than 330,000 pensioners who had their Age Pension reduced, and around a 100,000 of them lost Age Pension entitlements entirely.
How to keep the Age Pension
The Old Way
There are many challenges senior Australians face when managing Age Pension entitlements.  Seniors receiving the  Age Pension are obligated to keep Centrelink updated when their financial situation changes. Even the smallest change can make a big difference to their payments. 
The most serious issues people experience relate to understanding how changes in their assets and income can affect the pension in the first place. This could happen when they decide to downsize their home, take an extended vacation, receive an inheritance or even the loss of a partner.  All of these examples have potential impact on their Age Pension payments. Equally important is keeping updated on the changes made by Centrelink to the rules affecting the Age Pension rates. 
The New, Smarter Way
The good news is that Retirement Essentials now makes it easier than ever for existing full and part-pensioners to keep their Age Pension entitlements. Retirement Essentials offers a member-based service with all the tools and support senior Australians need to keep Centrelink informed of changes in their circumstances and understand the potential impact of changes on Centrelink pension – before it's too late.
Everyday retirees can now have more confidence in keeping their Age Pension – for a very affordable monthly fee.
To find out how your changes in circumstances could affect your Age Pension payments, call us on 1300 527 727.  Our Age Pension Specialists are waiting to take your call.
Get Your Centrelink Age Pension
Member Benefits
Members who use Retirement Essentials to keep their Age Pension can enjoy some real benefits:


Straightforward explanations
Be better informed of pension rules and any changes


Updates on Pension regulations
Avoid surprises of unexpected changes in rules


Personal support to meet your Centrelink obligations
Step by step guide to keeping Centrelink informed
"I really appreciated being able to speak with the Age Pension Specialist who helped me get started with the online application. Plus I loved getting all my completed forms in the mail. It was all really simple!"
Vickie
"This is a great service"
Dorothy Mckay