Did you know?
In Australia, more than 700 people apply for the Age Pension every working day. In fact, there were 174,000 applicants for the Age Pension last year, with even more expected in the years to come. 
How to apply for Age Pension
The Old Way
Until recently, getting access to the Age Pension has been a frustrating rite of passage for Australian retirees. Those who apply for the Age Pension often experience a frustrating and difficult process, involving multiple visits to Centrelink and lots of waiting. The many application forms can be daunting, and many people struggle to complete the complicated questions.
This old way of applying for the Age Pension has been endured by pensioners for years. However, research indicates some people find it so difficult they actually give up and miss out entirely on their eligible pension entitlements – a bad outcome for a generation who've worked hard and deserve better.
The New, Smarter Way
The good news is that technology now makes it much easier for retiring seniors to apply for the Age Pension. The Retirement Essentials Age Pension Application service uses a winning mix of new technology and good old-fashioned Aussie phone support to provide members with a much-needed alternative.
Everyday retirees can now have more confidence in getting the Age Pension – and it's affordable.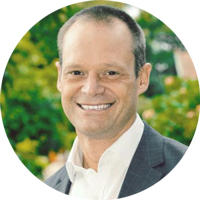 Talking Point
Greg Hansen
Business Development & Strategy
"Have you noticed the long wait times at Centrelink? The vast number of people applying for Age Pension every day is putting a strain on the system. Other retiring seniors often describe the experience of applying for Age Pension as a "nightmare".
Australians who apply for the government Age Pension usually deal with Centrelink through the local Financial Information Services (FIS) officer. Remarkably, there are less than 130 FIS officers nationally to service *174,000 applications per year as part of 3.8million welfare claims processed in 2016-17! 
Our Age Pension Application service supports you in dealing with Centrelink, so you don't have to worry when applying for the pension."
*Department of Human Services Annual Report 2017
Get Your Centrelink Age Pension
Benefits of Retirements Essentials Service
Members who use Retirement Essentials to apply for the Age Pension can enjoy some real benefits:


Assurance Guaranteed
Be confident that you're getting all your Age Pension entitlements.


Professional Assistance
Feel supported and in control of your money. Age Pension Specialists are waiting to help you.


Confidence at your fingertips
Saves you time – apply from the comfort of your home and at your pace.


Straight to the point
No more confusing paperwork and questions.

Avoid Centerlink frustration
No more backwards and forwards.
"I really appreciated being able to speak with the Age Pension Specialist who helped me get started with the online application. Plus I loved getting all my completed forms in the mail. It was all really simple!"
Vickie
"This is a great service"
Dorothy Mckay