Retirement Advice
Get the guidance and support you want to
have the very best retirement.

Clarity – you understand the rules and how they apply to you.

Comfort – You know you have someone to speak to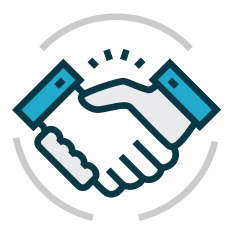 Reassurance – you have the support to plan the future you envisage.
Three consultation options – choose the one that best suits you:
Entitlements Consultation
The smart way to get all your entitlements
Covers the age pension and health card

Providing information by answering all your Centrelink questions

Discussing your specific situation & determining eligibility

Providing guidance to understand the application process

Giving you confidence and providing clarity

30 minute phone call
Phone Application
Help you complete the Centrelink application form
Book a convenient time for us to call you and complete your application over the phone.

We can answer any questions you have and clarify queries based on your situation.

This service is an additional cost of $150 to the application fee.

45 minute video/phone call
General
Consultation
Retirement planning overview
Speak with our financial advisers, to ask questions to get some general information about retirement, superannuation or to simply bust all the jargon!

Answer your Centrelink and Retirement planning questions

Discuss the actions that people like you typically take to achieve their goals & maximise entitlements

45 minute video call
Strategy Consultation
Deal with your most important issue
Answer your retirement planning questions addressing concerns you may have

Review and compare your retirement plans

Show you how much you can safely spend throughout your retirement, to avoid running out of money

Identify changes you could consider to improve your retirement outcomes

Discuss the tradeoffs and considerations that you should think about

Provide you with your strategy and action plan after the meeting

55 minute video call
Unsure whether we can help you?
Book a free 10 minute conversation
In our work with thousands of Australians we have found most are able to make some simple changes that can improve their financial circumstances. Changes that can result in them getting more Government entitlements and ensuring they take advantage of the often complex rules surrounding super.
We know it can sometimes be confusing and difficult to know how to get started. Which is why we are offering limited opportunities to have a quick obligation free 10 minute call with one of our Advisers.
Book now
To understand if any of the consultations would be beneficial to you and see how we can help.
Feedback from our customers
"Very happy that I took the plunge and got some help with my retirement options."
"I thought it was good value for money and provided me with a reassurance that all was ok"
"I think you are providing a very useful service to people 50+"