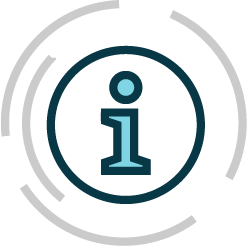 The Age Pension Calculator
How accurate is your Age Pension Calculator?
Our Age Pension Calculator provides a high level estimate of your eligibility for the Age Pension based on the current eligibility rules set by Centrelink and it is based on a limited number of questions. The estimate will be reassessed and refined as you answer all the questions in your Age Pension Application with us.
Our Age Pension Calculator has been rigorously tested by a large professional services firm.
What should I do if the eligibility calculator says I am not eligible?
Depending on why you are currently ineligible for the age pension you may have options including:
If you are not yet old enough, you will be one day so stay in contact with us.
If you are not yet an Australian citizen or a permanent resident of Australia (for at least ten years) then you can either apply to be a citizen or wait until you have 10 years Australia permanent residency. There are certain hardship exceptions to these general rules. If you think any of these circumstances may apply to you please contact us to assist you.
Can I get a detailed report of my eligibility?
When you have calculated your eligibility using our Age Pension Calculator you will have the option to receive your personalised Eligibility Report by email. Your personalised Eligibility Report provides a summary of how we've determined your eligibility as well as helpful information about applying for and keeping your Age Pension.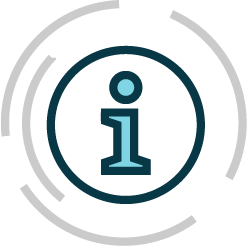 Who is Retirement Essentials?
We are Australian retirement specialists with expertise in assisting people who are transitioning to or in retirement. Our members are everyday Australians who have traditionally been ignored by the financial services industry. For many retirees, there is a perception that because they have limited funds, traditional advice is too expensive and too complicated.
At Retirement Essentials we believe there has to be a smarter way. Using cutting-edge technology and a service approach that appeals to retirees, we offer our members a step-by-step guide to better financial decisions. No bells and whistles, only the essentials.
Retirement Essentials was founded by Paul Rogan in 2017 and is based in Sydney. After more than 40 years' experience in the financial services industry, Paul was concerned that a large number of Australians are entering retirement without the support they need to make the most of their hard-earned savings.
Why don't I just go to Centrelink and apply there?
You can apply for the Age Pension directly with Centrelink. If you prefer doing it on your own, we can email you a helpful guide to assist. Simply check your eligibility using our Age Pension Calculator and we'll send you the guide along with your personalised Eligibility Report.
You may be interested to know that we have conducted research with Australian retirees. The majority of retirees we surveyed who've applied for the Age Pension via Centrelink say they have found it frustrating and many got so frustrated that they simply gave up.
The ABC reported in June 2017 that in the financial year 2016/17 Centrelink had more than 42 million unanswered calls to their help lines and the average wait time for Age Pension queries was 18 minutes. At Retirement Essentials we know there is a smarter way. Our Age Pension application process guides retirees through the application requirements without having to fill out the Centrelink forms – we do this for you! With only one visit to Centrelink and access to online and call-centre support. Our smarter technology is enabling more Australians to access the Age Pension.
Retirement Essentials also provides our members with ongoing support and advice to navigate keeping their Age Pension.
What makes Retirement Essentials the smartest way of getting and keeping the Age Pension?
We know that everyday Australians have worked hard and that they shouldn't have to miss out on their entitlements. Applying for the Age Pension can be a daunting and frustrating process for many people.
This is why we have developed a simple and affordable Age Pension service that:
Helps you understand what you are entitled to and why;
Guides you through a step-by-step application process that completes the Centrelink forms for you;
Prepares you to submit your application at your local Centrelink Service Centre. And, you only have to go once!
Gives you access to our Australian Age Pension specialists when you need help;
Supports you if Centrelink asks you for more information; and
Informs you of government changes that may affect your pension entitlement.
We provide you with tips on how to keep Centrelink updated so you can maintain your pension entitlement. We may even be able to identify options to help you improve your situation.
How do I apply for the Age Pension with Retirement Essentials?
Start by checking your eligibility with our two-minute and free online Age Pension Calculator. Based on your eligibility, we can then guide you through a step-by-step process to lodge/submit your application for the Age Pension.
We will ask you a series of questions that are needed to meet Centrelink's requirements for assessing claims for the Age Pension. Once you have completed this, we will complete the official Centrelink forms on your behalf and Express Post them to you. We will provide you with a simple checklist to help you submit your Age Pension Application at your nearest Centrelink office. We will keep you updated on the status of your application and help you respond to any Centrelink questions. Throughout this process you will have access to our Age Pension specialists by phone and email.
What is the benefit of applying for the Age Pension with Retirement Essentials?
Retirement Essentials service is an affordable service that simplifies the process of getting and keeping the Age Pension. With Age Pension specialists only a phone call or email away it is easy to get the information and support you need. Our helpful tips make it easier to understand the process, requirements and respond to questions.
How can I start an online application with Retirement Essentials?
It is as easy as checking your eligibility with our anonymous and free online Age Pension Calculator. Once you know what you are potentially eligible for, we will guide you with our step-by-step approach to applying for the Age Pension. You will be able to complete the process from the comfort of your own home, have the completed Centrelink forms posted to you and you'll only have to visit Centrelink once.
How old do I have to be to apply for the Age Pension?
Depending on your birthdate, from 1 July 2017 age pension age will be 65 years and 6 months. After that, age pension age will go up 6 months every 2 years until 1 July 2023.

How do I know if I am eligible of the Age Pension?
Use our simple, free and anonymous Age Pension Calculator to get an estimate of your eligibility. It will only take 2 minutes of your time!
Why do I need to submit my application to Centrelink within 14 days and what happens if I miss that timeframe?
There are a few reasons it is important. Firstly, Centrelink assesses your income and assets based on the most recent information (i.e. last 14 days). If information supplied is older than 14 days (especially bank statements and employment payslips) Centrelink will ask you for updated information and this will delay your application.
More importantly, the earlier you submit your application, the faster you will start receiving your pension and the discount benefits of the Pensioner Concession Card.
This is why we have developed our application process so that it adheres to the 14 day period so that our members avoid the frustration of having to update their application and re-submit forms to Centrelink.
But, sometimes delays are unavoidable. And, if you have missed the 14 day deadline to submit your application to Centrelink simply send an email hello@retirementessentials.com.au or call us on 1300 527 727 (Monday – Friday, 9:00am- 5:00pm AEST).
How long does the application process take?
Generally, we find that it takes our members less than one hour to complete our online Age Pension application. Of course this is in instances where members have all the necessary information on hand. Members with more complex circumstances may take a little longer. Once finalised, Retirement Essentials will express post your completed forms within 2-3 business days so you have time to lodge the forms with your local Centrelink office within the required 14 days of finalising your application.
Depending on the processing time at Centrelink, you should anticipate an initial response from Centrelink within a month of lodging your Age Pension Application.
What is a Correspondence Nominee and what does it do?
To act as an agent on your behalf with Centrelink (much like a tax consultant) you will need to appoint Retirement Essentials as your Correspondence Nominee.
As your Correspondence Nominee we act as your agent in communicating with Centrelink on all matters relating to you getting and keeping the Age Pension. As your Correspondence Nominee we can:
Help explain what Centrelink communications mean
Respond to Centrelink's questions and requests on your behalf
Ask questions of Centrelink for you
Update Centrelink when your situation changes
Remind you of your obligations to keep Centrelink informed in a timely manner
As your Correspondence Nominee we can NOT:
Change what bank account your Age Pension is paid in to
Access any of your bank accounts, assets or investments
Will my information be secure?
The security of your information is a key priority for us. Not only are we legally obligated to keep your personal details private and secure under the Privacy Act of 1988, we have created a secure online process that has similar security features as you would be familiar with using myGov and online banking. You will find the details of our Privacy Policy by clicking here.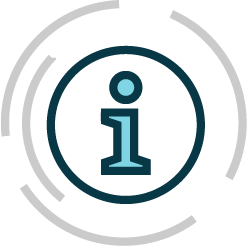 What does the Age Pension Application service cost?
We charge $396 (inc. GST) payable when you complete your application. 
What is included in my membership?
As a member of Retirement Essentials we will help you to keep and optimise your Age Pension entitlements by:
Reminding you when you need to update Centrelink
Providing you with tips
Informing you of government changes that may affect your Age Pension
Supporting you with ongoing access to our Australian Age Pension specialists
Providing you with helpful guidance and advice via our monthly blog, e-newsletter and webinars
What do I do if I can't log into the Retirement Essentials online portal?
If I have any questions about membership who do I speak to?
How do I update my personal / contact details?
How do I make a complaint?
We are always looking for ways to improve our service offering and we welcome any feedback that you have about our service. Please send us an email on hello@retirementessentials.com.au or call us on 1300 527 727 (Monday – Friday, 9:00am-5:00pm AEST).
What forms of payment do you accept?
We accept all major credit cards or you can choose to pay using Paypal.
Do your prices include GST?
Yes, our prices include GST.