Why use Retirement Essentials Age Pension calculator?
The Retirement Essentials Age Pension calculator has been designed by leading pension specialists to provide an accurate estimate of Centrelink Age Pension entitlements.
Australian seniors who use the Retirement Essentials Age Pension calculator enjoy some real benefits:

Free and easy-to-use online tool
With helpful tips so that you answer the questions with confidence

Instant pension eligibility results
Know what you are entitled to today

Free personalized eligibility report emailed
To understand the calculation and what to do next

Easy to follow guide on how to apply
Everything you need to know when you visit Centrelink so you only have to visit once

Further support just a phone call away
No hanging on for hours and you get a straight answer
"I really appreciated being able to speak with the Age Pension Specialist who helped me get started with the online application. Plus I loved getting all my completed forms in the mail. It was all really simple!"
"This is a great service"
Age Pension Eligibility
To qualify for the Centrelink Age Pension you must pass both the Income and Assets test and meet the minimum age and residency requirements.  
Age is the first requirement. You must be at least 67 to be eligible for the Age Pension however, you may apply up to 13 weeks earlier.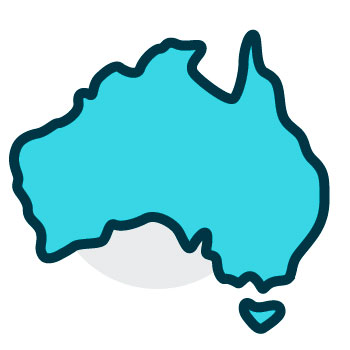 Residency – You don't have to be an Australian citizen to qualify for the Centrelink Age Pension.  But you must have been a Permanent Resident for at least 10 years AND have lived in Australia for at least 5 years of those 10 uninterrupted (excluding short holidays).
Income Test Your assessable income must be less than $62,332 if you're a single person, or $95,336 if you're a couple.
Asset Test – If you're a home owner, singles can have up to $667,500 and couples $1,003,000. If you're not a home owner, singles can have up to $909,500 and couples $1,245,000
"Our pension calculator makes it look easy, but the calculation behind any Age Pension eligibility check is quite complex. It is always updated with the latest Centrelink rates and calculations.
Rest assured the information you enter into the calculator is confidential and is not shared with Centrelink
You can use this calculator as many times as you like.
Feel free to enter estimates if you aren't sure."
Did you know?
Australian seniors conduct more than 5,000 monthly Google searches for Age Pension Calculator.
What is an Age Pension calculator?
An Age Pension calculator is a free and anonymous online tool that allows people to submit age, residency status asset and income data to quickly calculate their likely Centrelink Age Pension entitlements.
When to use a pension calculator
Older Australians commonly begin to use pension eligibillity calculators as they approach retirement age. It's a convenient method for estimating likely future pension entitlements. For people transitioning from paid work to retirement it can help provide clarity with personal finances.
Existing pensioners who might be about to experience a change in their financial circumstances are also frequent users of Age Pension calculators. Any life event or decision that may increase or decrease income or assets could affect eligibility for pension entitlements. It's often a good idea to check the potential impact of such events before they occur, and calculators offer a simple way to assess pension eligibility.