Help in a time of uncertainty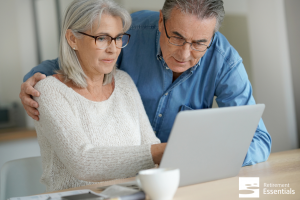 In light of the current COVID-19 crisis, Australians of all ages are advised to stay at home, practise social distancing, and always wash hands. The risks are higher for older people and those with pre-existing conditions such as hypertension, diabetes, and heart disease. There are some simple rules and also a number of myths being circulated. Read this article from the World Health Organization (WHO), which puts to bed a few of those myths.
We wanted to assure you that Retirement Essentials has put in place measures to ensure that not only can we continue to support you but that we protect the health and safety of our employees. To help minimise risks to our team they are all now working from home. We are in the fortunate position that our business is online and telephone-based so we are well structured to do this. As a result all our team remain available to continue to help and support you.
What does this mean for age pension applications?
Many businesses and offices are now closed. But Centrelink is an essential government office so it still accepts Age Pension applications. The normal process for Age Pension application through Centrelink requires multiple visits to their office, and long waits in queues. In light of COVID-19, Centrelink also encouraged applicants to go online. Calls are not ideal at the moment because of the huge volume of inquiries.
Retirement Essentials offers an online or 'remote' solution which provides a terrific alternative right now. If you apply through us we will handle all the paperwork for you & you'll only need to attend a Centrelink office ONCE. You can check your eligibility here