Centrelink have announced changes to Age Pension income and asset thresholds.  This could mean more Australians will now qualify for at least a part pension and those already on a part pension could receive more. A couple of weeks ago we wrote about what a difference a dollar makes.  Just $1 of age pension can give people access to thousands of dollars in supplements and concessions.
Income thresholds
Singles can now earn up to $180 a fortnight before their Age Pension is affected while couples can earn $320.
The upper limit for a single has increased to $2,085.40 and for a couple to a combined $3,192.40
Asset thresholds
The upper limits on the assets test have increased as follows:
A couple that don't own their own home now have an upper threshold on their assets of $1,100,500, an increase of $5,500 while a non home owning single has a limit of $804,750.
A home owning couple have an upper limit of $884,000 and a single of $588,250.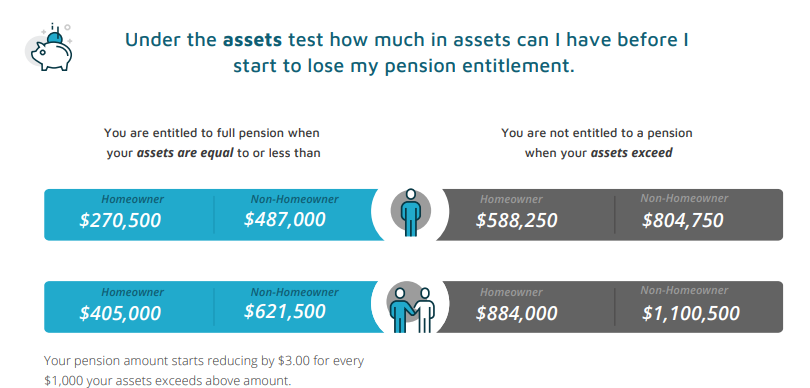 The new limits will be effective from 1st July.  Our age pension eligibility calculator has been updated with the new thresholds.  You can check what you are eligible to receive here.