What you need to know
Are you one of the three-quarters of senior Australians who receives a full or part Age Pension payment? If so, it will help to know Centrelink availability, payment and reporting dates over the coming Christmas and New Year holiday period.  Here's a handy summary to note and share with friends who might also be interested.
Opening hours
Centrelink will be closed on:
Monday 26 December 2022
Tuesday 27 December 2022
Wednesday 28 December 2022
Monday 2 January 2023.
Centrelink payment and reporting
Centrelink payment and reporting dates have changed due to the Christmas and New Year holiday closure. It is possible that you may even be paid early!
If you report early during your assessment period, you'll need to include what you expect to be paid for your full period. You must also do this for any other changes that may affect your payment. (Should you make a mistake, you can correct your report within 14 days, or when you next report.)
If you report after your assessment period, Centrelink will pay you after you report to them. You might prefer to do this so that you are sure of your employment income or changes to your circumstances.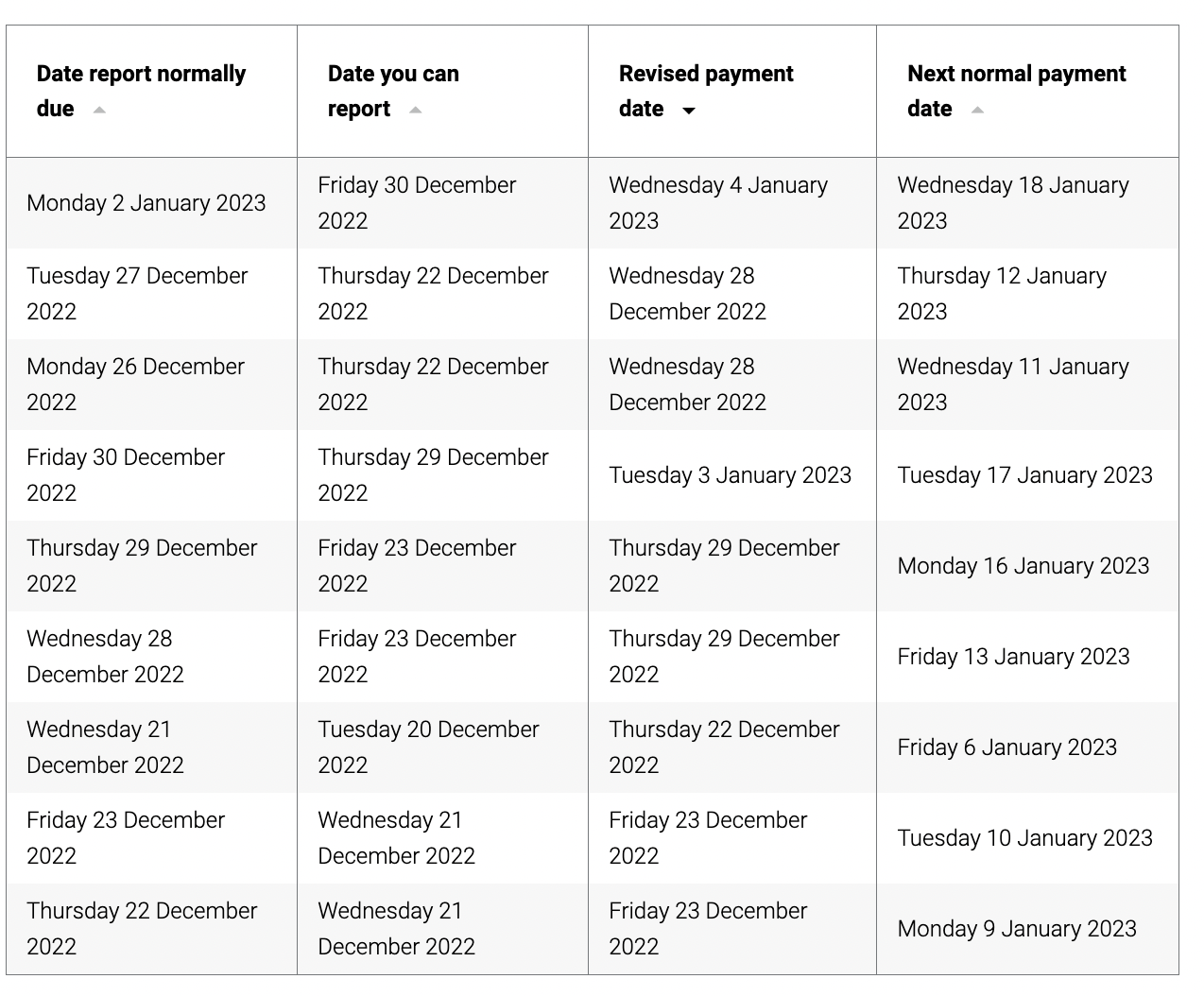 Centrelink notes that you can use your Centrelink online account through myGov to :
report your income
view your reporting dates for the next 12 weeks
change some of your appointments
apply for an advance payment
or request a document.
Other options to get in touch include Express Plus mobile apps and phone self-service.
You can still report your income to Centrelink, even when it is closed. However, if you do this on a public holiday you will be paid after the public holiday.
Payment dates