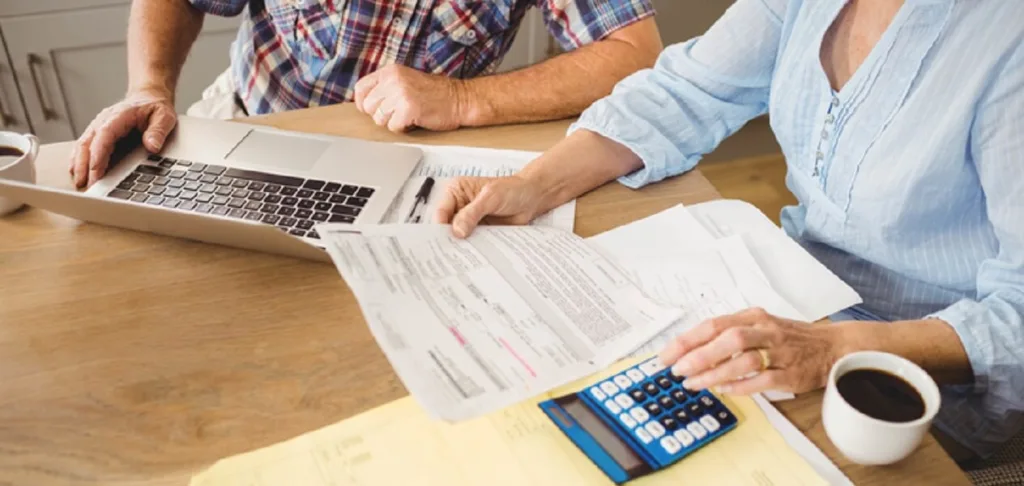 With this free service
Bill stress is very real. Worry about whether you have enough to cover a debt, paying it on time and avoiding unnecessary penalties can keep all of us awake at night. This week we feature a little known service that helps many older Australians smooth out their bills and reduce their worries. You may be surprised to learn that it's a service offered by Centrelink. Here's a snapshot of what you need to know to get started.
What is Centrepay?
This a free service provided by Centrelink which automatically pays nominated bills. You can arrange these regular deductions from any Centrelink payment, including a full or part-Age Pension. The payments can be started, stopped or altered as you please. Typical services covered include rent, energy, telecommunications and health services.
How does it work?
You will need to set up the payments on the Centrelink site and confirm your permission to pay certain bills using your Centrelink payment. This involves nominating
who you wish to pay
the amount to be paid
the Centrelink payment from which these funds will be deducted.
This means that your eventual Centrelink payment will be minus the above nominated funds
Which businesses can you pay?
The business that you wish to pay must be on the Centrelink approved business list. You can search online by business type and location to confirm that your supplier is included in this list. Typical goods and services which people use Centrepay for include:
Accommodation (including rent, bond and arrears)
Education and employment
Health
Finance services
Legal and professional services
Travel and transport
Utilities and household related costs
Whilst approved businesses are charged a fee to process the payment by Centrelink, you are able to use Centrepay free of charge. Participating businesses are not allowed to pass on any extra charges – you are encouraged to report this to Centrelink should it occur.
What can't you cover with Centrepay?
There are some things you that can't use Centrepay for. These include:
gift cards and vouchers
payment plans
alcohol and home brew products
cigarettes
pornography
gambling and
firearms, accessories and bullets.
You also can't use Centrepay for payday lenders, pawn brokers or debt collectors, credit cards, some insurances and the renting or leasing of household goods (in certain cases).
There are other items which may be covered, but only with special permission, including court fines. A separate public housing Rent Deduction Scheme is available specifically to help you to handle your rental bills.
How do you set up deductions?
It's a relatively straightforward process. After checking if the business you wish to pay is on the Centrepay approved business list, then you will need to share the following information:
your Centrelink Customer Reference Number (CRN)
the bill details, such as the account or billing number
the name of the business you're paying, address and phone number
the CRN of the business (which can be found on the 'approved' list)
Next you will need to advise:
the amount of the fortnightly deduction
which Centrelink payment you are using
the date of the first deduction and
when you would like the deductions to end.
The Centrelink Centrepay system also works well for those who are carers or advocates. Often a family member also receives a Centrelink payment and may have outgoings that need to be covered. Instead of managing double power bills or phone bills, if you have the legal right, you can set up Centrepay deductions on their behalf, and reduce your own workload.
Why use Centrepay?
As we mentioned at the beginning, managing household bills can be stressful. Even if you have more than enough to cover your outgoings, there's still a degree of time and organisation required to make sure every bill is paid on time. Having regular automatic deductions in place with Centrepay can ensure that you know you have the essentials covered each and every month. Bills will be paid on time and no late fees will be incurred. It's difficult to measure how much such a process can increase your sense of financial security, but we believe it's a great way to minimise bill stress. And for bills from those businesses not listed by Centrelink (e.g credit cards or insurances), it still may be a good idea to set up an automatic deduction from your own banking institution to cover these as well.
Have you tried Centrepay?
How are you going? Do you find managing household bills stressful? Or do you have a system that works well? We'd love to hear your insights.
Find out more about your own eligibility and entitlements by checking with our experienced support team.