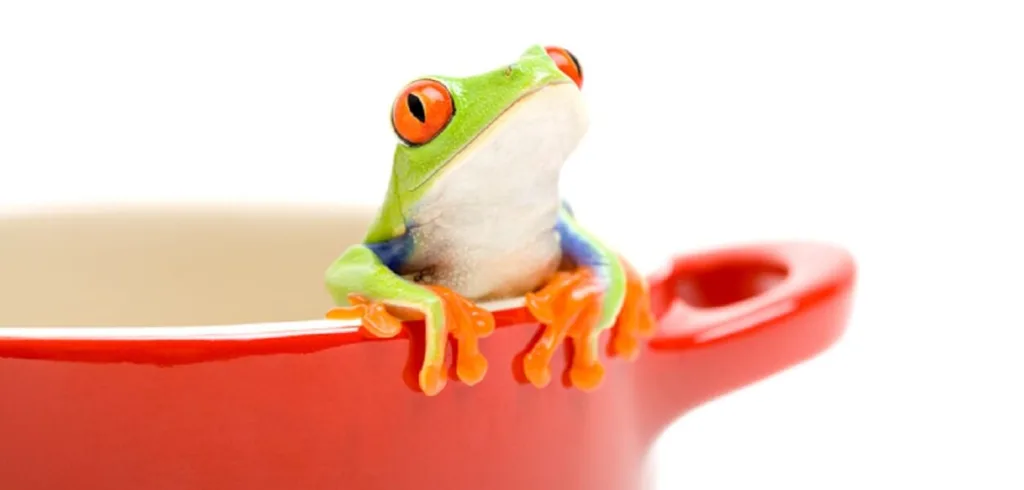 At some stage in our lives most of us display similarities to the proverbial frog in boiling water. You know, when something negative goes on for such a long time that we fail to notice the severity of the situation.
Many financial product providers gain a lot of revenue from this very human foible. They encourage us to sign up to a direct debit of some kind and thus gain an ongoing right to continue to take money from us. This is because we just don't really notice it. There are quite a few different ways our passive acceptance can cost us money.
Here are three major ways to check that you're not wasting money unnecessarily.
1. Tackling unrealised entitlements
With nearly three quarters of Australians eligible for the Age Pension from day one of retirement at 67, it is surprising that many simply don't know this fact or don't care sufficiently to apply. (We discussed the potential penalty you can pay last week. But it's not just Age Pension income that is foregone. Those who receive an Age Pension are also automatically issued with a Pension Concession Card which can save thousands of dollars every year. Separately, even though you have an Age Pension, if you have over declared assets or income in any way, you will reduce your payments.
And for the 1.25 million Australians who start retirement self-funded, the vast majority will be automatically eligible for a Commonwealth Seniors Health Card (CSHC). This handy concession card is offered to singles with income of less than $90,000 per annum and couples with income of less than $140,000 per annum.
Are you now eligible for an Age Pension? Use our free Age Pension Entitlements Calculator to find out.
You can also receive support with the many ways of maximising your entitlements ]in a consultation.
And you can also kick start your Commonwealth Seniors Health Card application with the support of our Customer Service Team.
2. Reducing utility costs
It's easy to feel a victim of steadily increasing gas, electricity and water prices. They have certainly leapt ahead over the past 12 months. But there are ways of challenging and reducing costs in this area. Staying with the same provider without querying which plan you are on is a fundamental error. Depending upon your state of residence, there are quick ways to check this.
For instance the Victorian Government's recent Energy Rebate led one couple to go to the website and share their current bill and they received the $250 rebate for doing so. Saving #1. But during the process of sharing their bill, they were alerted to the fact that there was a cheaper plan from their same provider. They called this provider and promptly saved $400 over the next 12 months, by agreeing to the new plan with monthly deductions rather than their previous quarterly payments. Saving #2. So all-in-all they have saved $650 by investing 30 minutes online and about the same time on a phone call. Different state governments offer different incentives. And there are state government comparison sites to assist you to achieve a better deal. It may seem time consuming or tedious, but as the story above shows, it can be a lucrative way of reducing outgoings
To compare offers visit Energy Made Easy, the free government comparison website for customers in NSW, Queensland, South Australia, Tasmania and the ACT.
Victorian customers can visit Victorian Energy Compare, the free Victorian Government comparison website.
Northern Territory residents can visit here.
And if you reside in Western Australia, here's your site.
3. Reviewing those 'forever' deductions
At some stage, we've all probably signed up to monthly payments which activate ongoing insurance, streaming services, mobile phone or charity donation charges. We do this because it can be good practice to automate payments, saving time and averting the risk of forgetting something potentially critical, such as car insurance. But it's also necessary to check these ongoing deductions. And to compare, cancel or renegotiate at least annually to ensure you are still getting the best deal.
Here's a simple six-step process to get you started:
Download and print a monthly bank and/or credit card statement
Highlight all recurring essential bills in pink
Highlight all recurring discretionary expenditure in yellow
Check the billed amount is what you signed up for and hasn't crept up unexpectedly
Decide if the discretionary items are still needed and cancel those that aren't. Consider renegotiating the charges for the balance. Sometimes leaving a streaming service and re-signing will give you a free trial.
On essential items, check the amount is as expected. If it looks to have increased, run a check on a comparison site to see if you can do better. Negotiate, negotiate, negotiate on all items – you may be surprised how well this can work in one simple phone call.
Diarise this activity for six or twelve months' time. If you do this work in one hit, maybe on a rainy afternoon, the worst that will happen is that you'll dump a few extraneous charges, saving some money along the way.
Remember that, for most companies, the 'churn' factor (loss of customers and replacement with new business) is one of the biggest hits to their bottom line. So approaching your current provider makes a lot of sense. They probably want to keep you on their books and will have automatic leeway to ensure you are encouraged to remain signed up.
Are you the frog in this scenario?
Or are you savvier than that?
We'd love to hear how you've renegotiated your purchases and any big wins.