Jeremy Duffield – Chairman of Retirement Essentials
In a recent letter, I asked which aspects of retirement finance were most important to you? Many people responded with a clear message: how much I can spend in retirement and how long the money would last topped the list of questions of interest.
These are challenging and interrelated questions, dependent on a number of factors, which we explore in my blog.
The biggest factors driving how much you can afford to spend in retirement are:
Are you eligible for the Age Pension?

How long will I/we live?

How much do I/we have in our savings and investments – including our super?

What return will I/we make on our investments?
Retirement Essentials helps you work out whether you are eligible for the Age Pension and how much (just use our eligibility calculator). And you know how much you have in savings and investments (including super).
But the two other factors are very uncertain. How long a lifespan should you plan for? As one friend said to me: You don't know what the future holds! You don't know if you are going to live to 70, 80, 90 or 100…or you might cark it tomorrow!
And "what returns will you earn?" Well, we know from recent reminders just how volatile investment markets can be.
A simple case study shows how related they are. Let's take a look at a couple, both 66, who are now eligible for the Age Pension. They have $450,000 in super and own their house.
The first chart shows what the couple can afford to spend depending on their life planning horizon. The longer they plan for, the less they can afford to spend each year and be confident it will last before running out and leaving them to survive on the Age Pension only. That simply reflects the fact that you fund your retirement partly by eating into your capital. The shorter time you have left the more you can use of your capital each year to fund your spending.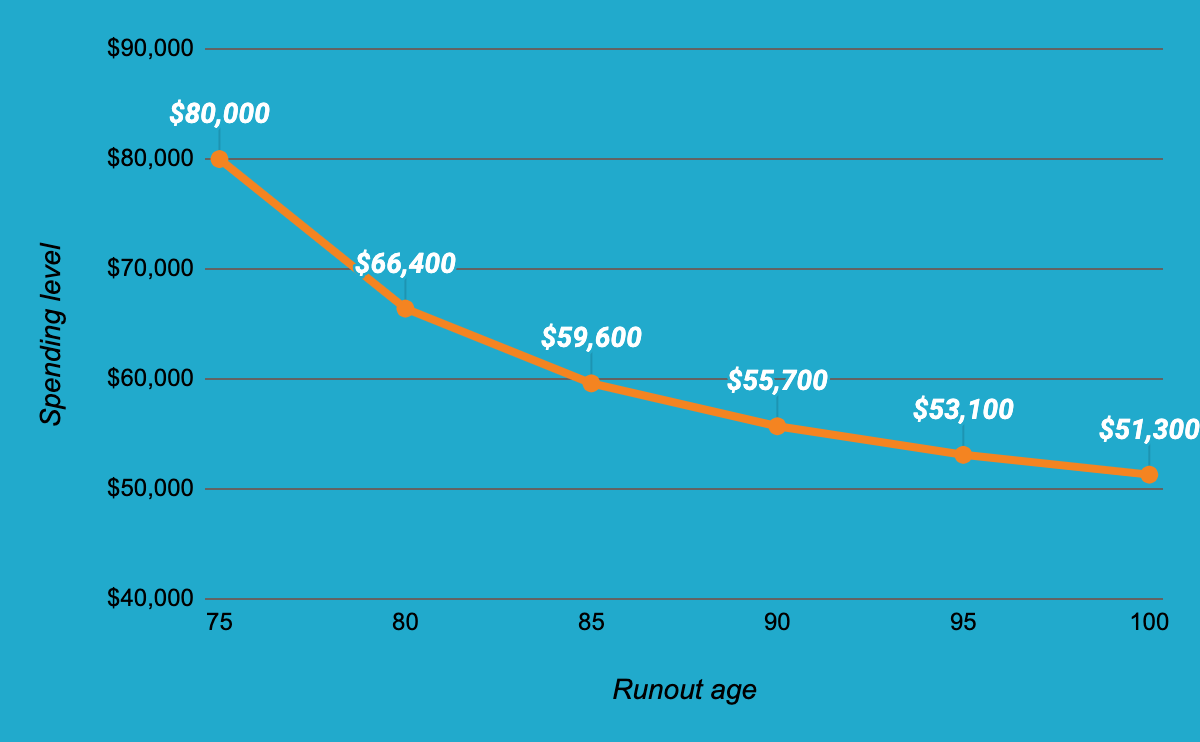 The second chart shows how earning higher returns in retirement can make quite a difference to your spending ability. Of course, higher returns are normally associated with taking higher investment risks. So, going for higher returns means more volatility in actual outcomes.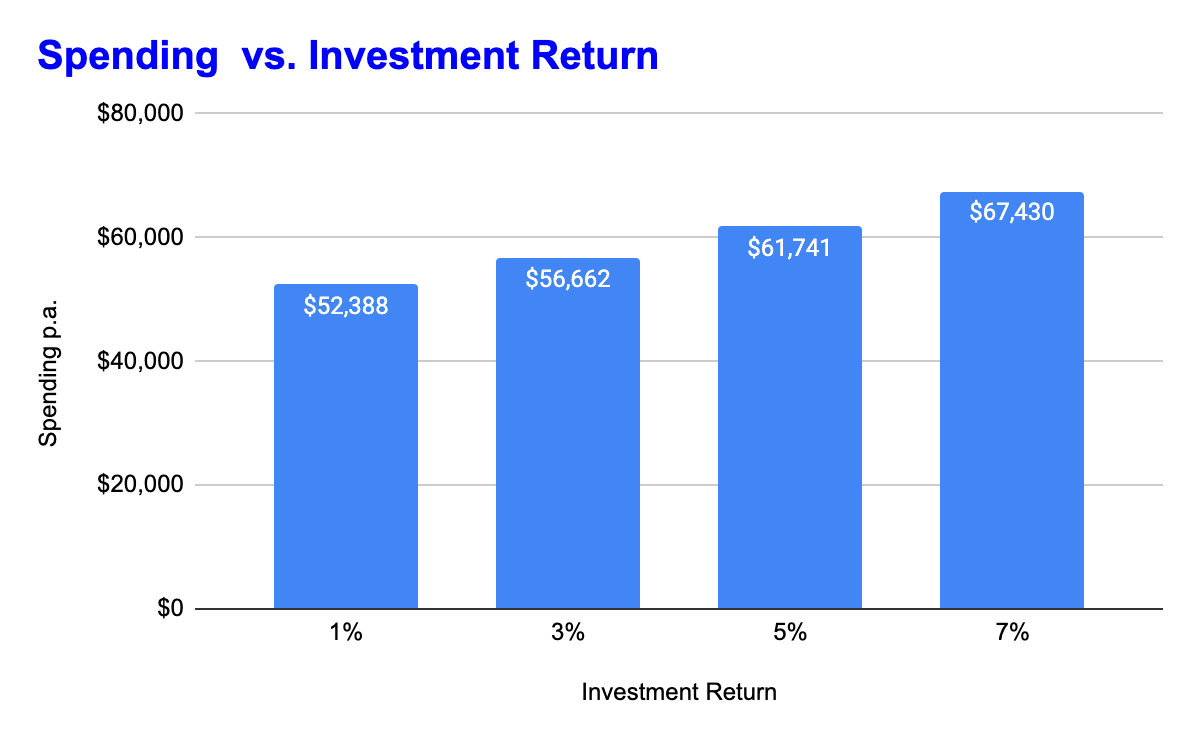 In retirement everything is interrelated and many things are uncertain. That makes it difficult to plan for, explaining why financial advice can be so helpful. But most planners use overly simple models and sort of pretend that uncertainty doesn't exist by showing clients single outcomes as opposed to multiple outcomes depending on various market events. In future months we'll roll out our tools to help you better understand your own retirement spending prospects.
This article is provided by Retirement Essentials Representative Number: 001260855. We are an authorised representative of SuperEd Pty Ltd ABN 88 118 480 907 AFSL #468859. This information is not intended as financial product advice, legal advice or taxation advice. It does not take into account your personal situation, goals or needs and you should assess your own financial situation, consider if the information is suitable for you and ensure you read the relevant Product Disclosure Statement (PDS) if you choose to make any changes to your financial situation. We strongly recommend that you consult with a financial adviser before making financial decisions.