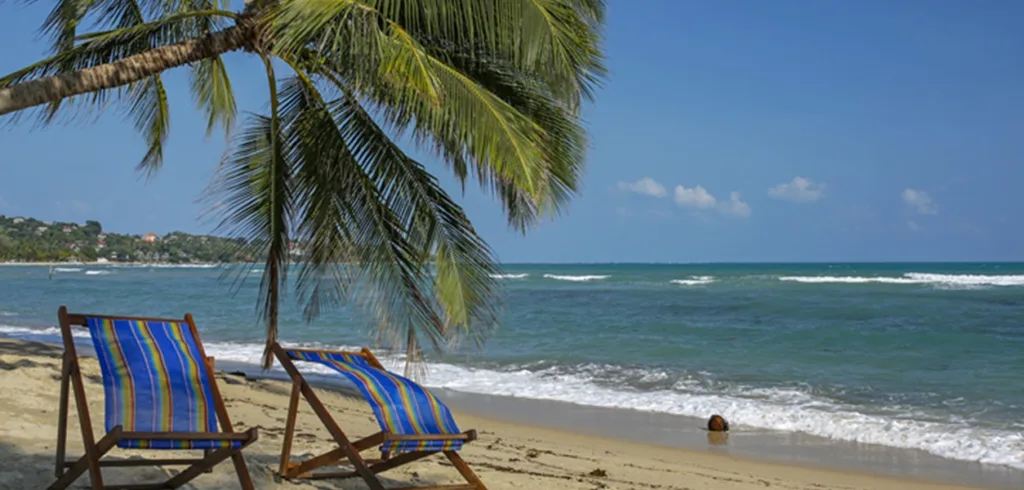 Recent news reports that over-65s are better off living in New Zealand gained a lot of attention. And yes, in part, this is true. The freedom for older New Zealanders to work as much as they like and not lose their pension is particularly appealing for many Australians confined by Centrelink rules to what seems like employment pocket money.
And then there's the frequently repeated story of how retirees find it cheaper to just book end-to-end cruises rather than try to exist in Australia on an Age Pension. This one may be a bit less defensible! But what are the facts? Can retirees just up stakes and live a better life in another country? And if so, what are the traps? This question came to our attention this week when we received a call for help from Arthur.
Off to live the life in Thailand
Arthur and his wife are fed up trying to make ends meet. As a non-homeowning couple, they are struggling to pay rent on their full Age Pension. So they have decided that they are ready to make the big move to coastal Thailand, where they have friends on the island of Ko Samui. Arthur has checked out the local rental market as well as the cost of living and was surprised to see how much cheaper life appears to be there. But before committing to this move, he touched base with our Customer Service Team to learn the rules about overseas travel and Age Pension entitlements. Here's a few of the things he hadn't previously known.
Know the rules before you commit
The rules about retaining an Age Pension if you head overseas for extended periods vary. Arthur and Margaret will not necessarily lose their Age Pension, but they may be paid less. As always, it depends on a few different factors. Some International social security agreements assist people who migrate between countries that have an agreement in place to claim benefits listed in the agreement.
How long might you be away?
The length of your stay overseas guides the way that Centrelink will treat your benefits.
If you leave Australia for between 6 and 26 weeks
Your pension supplement drops to the basic rate and your energy supplement stops.
If you leave for more than 26 weeks
There is a sliding scale of the rate by which your pension is affected, depending upon the length of your Australian residency. Those who are residents for 35 years or longer will see no change, but under 35 years the pension is paid at a pro-rata amount, according to your length of residency.
If you leave to live in another country
You will be paid what is termed an 'outside Australia rate'. Your pension supplement will be reduced to the basic rate and your energy supplement will be removed.
Could your payment be reduced?
Arthur was able to calculate that, due to the loss of the energy supplement and the lower pension supplement amount, their overall Age Pension payment would be reduced by approximately $2500 per annum. That is because there are special 'living outside Australia' rates. The following table shows the maximum basic rate and Basic Pension Supplement rate when you're living outside Australia. Your rate may be less depending upon your situation.
| Pension rates while outside Australia | A$ amount per year single | A$ amount per year couple both eligible | A$ amount per year couple one eligible partner | A$ amount per year couple separated due to ill health |
| --- | --- | --- | --- | --- |
| Maximum basic rate | $26,065.00 | $39,296.40 | $19,648.20 | $26,065.00 |
| Basic Pension Supplement rate | $722.80 | $1,190.80 | $595.40 | $722.80 |
| Total | $26,787.80 | $40,487.20 | $20,243.60 | $26,787.80 |
(These figures are a guide only and are effective from 20 September 2023)
Timing your departure
In addition to receiving a lower payment, it's useful to know that your Age Pension entitlements will be paid monthly, not fortnightly. If you are living on the edge, it is worthwhile considering how you will breach the gap for the four weeks before your next payment
Medicare coverage
According to Services Australia, you'll remain enrolled in Medicare for 12 months from the date you first left Australia. You can't use Medicare services from outside Australia. But you may have some cover under a Reciprocal Health Care Agreement. If so, you'll need a Medicare card for this.
Health and Age Care
The availability and cost of medical support obviously needs to be researched. If you are an older Australian, your health needs can vary, and knowing the standard of support you might expect from your new destination is really important.
Age care provision is also an important factor. You may be in the active and healthy phase of retirement right now, but things can change. And if you ultimately need support either in-home or in a facility it's good to have explored this well before the need arises.
Cultural sensitivities
We travel to have adventures, so it's clearly unrealistic to expect other nations to conform to our social mores, be it in a positive or not so positive way. But it is useful to have a clear idea of the type of human rights environment to which you are moving, as well as whether Australia has a consular presence in that nation in case you should ever need it. Hopefully you won't!
Sail away…
And what about the idea of sailing away, forever?
Hmmm. That may be appealing to the enthusiastic cruisers, but endless days at sea with the same old interior scenery and same restaurants and cafes can pall. Your status as an Australian resident is questionable, you do not have an address, so could risk to ceasing to exist in the eyes of Centrelink. Yes, the daily fee for a cabin may sound appealing … but how long can you cover this if pension entitlements disappear?
We had a quick look and on one Mediterranean cruise the price of an ocean view (but no balcony) cabin for 21 days came to $340 per person per day – thus a LOT more money than the age Pension might pay.
Another, less expensive cruise in Greece was priced at $126 per person, per day, for 11 nights. But you'd still need about $92,000 in income to keep this up all year.
So it's back to the drawing board on the cruise option for now?
Fully understanding your Centrelink entitlements is an important way to investigate the relative merits of becoming an expatriate. A consultation with a member of our Trusted Customer Service Team can assist you to avoid the pitfalls.
Is a stint overseas as an expat on the cards for you?
Or maybe this is something you've already experienced?
We'd love to hear how this worked for your household.